Anthracite Grey – It's the Colour of the Moment!
jason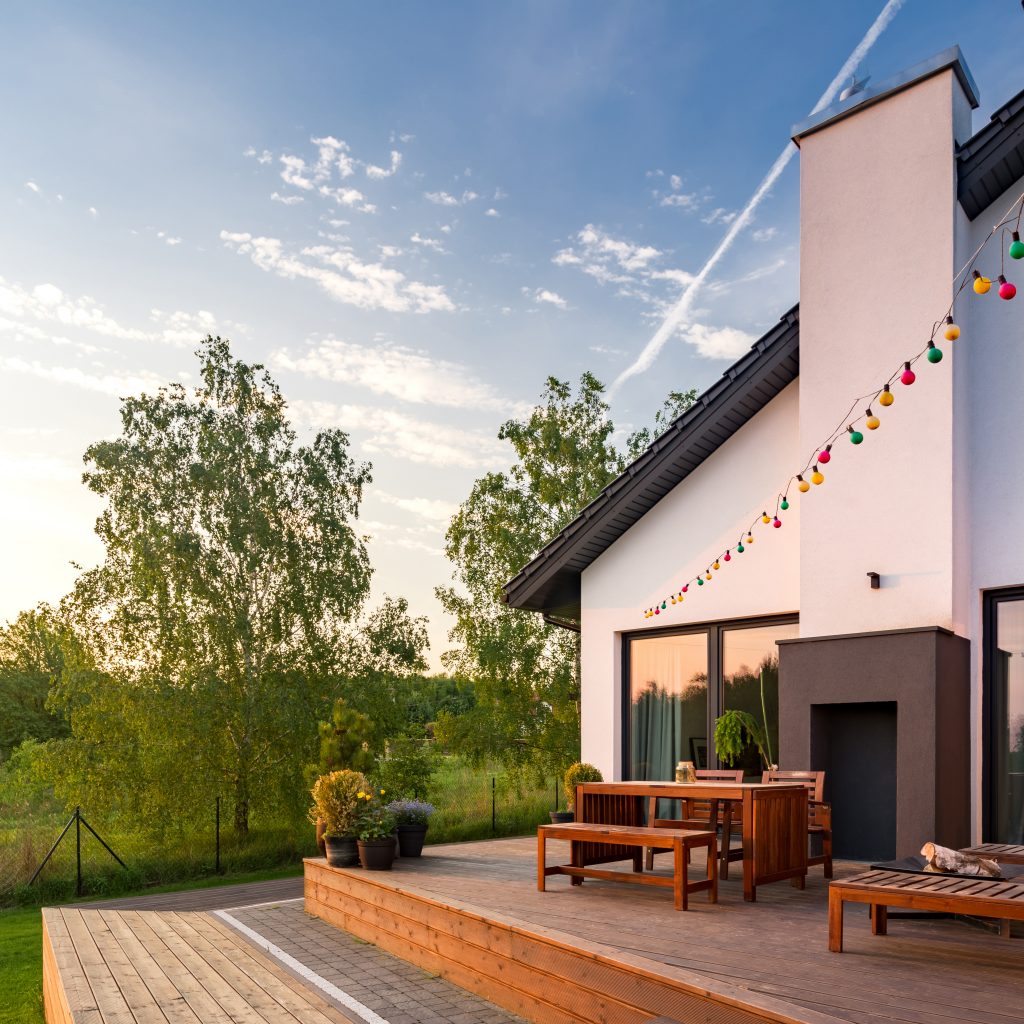 Anthracite grey – it's the colour everyone is after. Contemporary properties are sporting it on their window frames, doors and guttering. Also found on interior and exterior woodwork and metal in all kinds of situations, it's stylish as well as being highly practical. No yellowing or grime showing on this dark shade of grey! (Which is RAL 7016 in case you're interested).
If you've thought about upgrading your own home, retail unit or office with this colour, it may be easier than you think and for a fraction of the cost of replacing items.
One of our most popular paints currently is Palatine Professional Satin in Anthracite Grey. Based on some of the projects our customers have undertaken, we've outlined some ideas to inspire you.
Upgrading Windows to Grey
Tired of white? Many people have successfully transformed the appearance of their properties by painting the window frames, facias and door frames in anthracite grey. Here are some tips on revamping your window frames (a similar process will of course apply to doors and architraves).
Wooden window frames are the easiest to upgrade. But don't necessarily rule out painting other materials.
1. Previously Painted External Windows
First clean the windows (the bit everyone forgets…it makes life much easier if this is done first)
If windows are already painted, rub down with fine waterproof abrasive paper and rinse thoroughly
Affix masking tape
Apply a good quality primer/undercoat. Our All Purpose Primer is ideal
Allow to dry (check manufacturer's instructions – our all purpose primer can be overcoated after 24h hours)
Apply one to two coats of Palatine Professional Satin in anthracite grey. If you want a glossier or more matt finish contact us
2. New External Wooden Window Frames
If the windows are brand new, bare wood, briefly sand them down (even if they look smooth)
Apply 1 coat x aluminium wood primer plus 1 x coat all purpose primer OR 2 x coats all purpose primer
Allow to dry before overcoating (All purpose primer 24 hours, Aluminium primer 16 hours)
Apply two x coats Palatine Professional Satin in anthracite grey. If you want a glossier or more matt finish choose Palatine Professional Matt or Truglos
3. Painting UPVC Windows in Anthracite Grey?
This isn't something we've tried ourselves and there are paints that you can purchase specifically for UPVC. These can be expensive however and anthracite grey colour can be hard to find in specialist plastic paint. One of our customers has successfully transformed some Upvc windows, using a standard Upvc primer followed by our Palatine Professional Satin paint. Remember to sand before priming to get a key and ensure that the primer you choose will be compatible with our topcoat (give us a call/email). Try a small area first if you're unsure. Again, we haven't done this ourselves, but would love to see your results if you've given it a go. Get in touch via our contact page or social media.
Painting Gates, Fences and Garage Doors
Whether your gates or garage doors are metal or wood, you can soon have them looking smart and sophisticated in contemporary anthracite grey! Our Palatine Professional paint is suitable for both metal and wood, while our all purpose primer will also be fine to use on either surface. Palatine Paints' anti corrosive metal primer however, will give extra protection to metal surfaces in harsher weather conditions.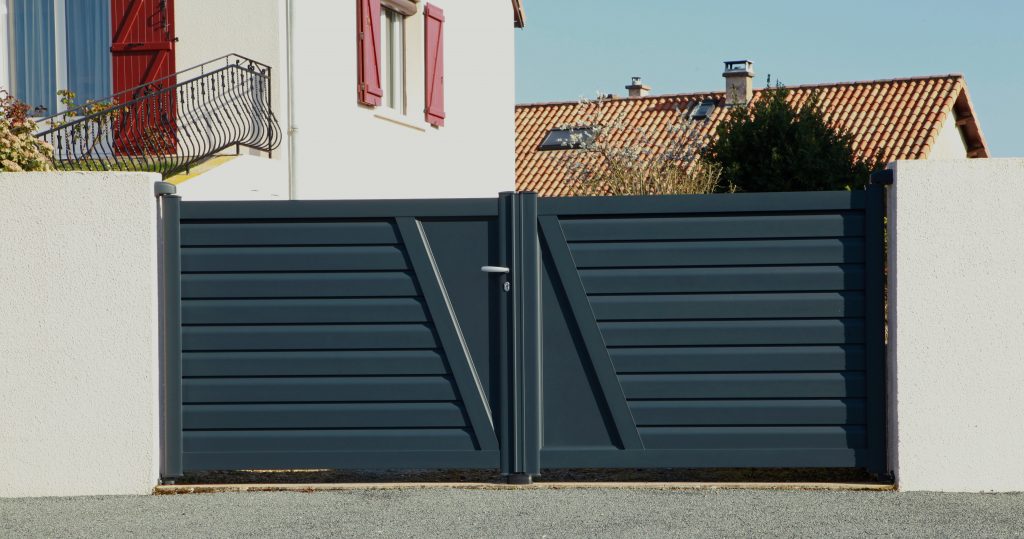 Follow similar steps as above (external wooden windows) i.e sand to remove loose flakes and give a key, then prime, then paint. Two top coats of Palatine Professional Satin will give best results.
(Note: new galvanised metal will need treating with etching primer or mordant solution).
Give a Paint Face-lift to Smaller Items
Not ready to transform all your doors, windows and fences? Here are some ideas for applying a splash of anthracite grey to give a face-lift to individual items.
Kitchen Cupboards
A few of our customers have transformed kitchen units with our Palatine Professional satin to create a contrast against crisp white or pale grey walls. Contact us if with details of your existing surface.
Mirrors and Picture Frames
Mirrors and picture frames… pick up a cheap wooden frame – you might even have one already that wasn't to your taste. Give the frame a gentle rub down with some sandpaper, mask up and apply the paint. Result? A smart wooden mirror or frame in a contemporary shade.
Small Pieces of Furniture
Painting furniture is a real trend at the moment. Bland wooden items such as coffee tables, bedside cabinets, shop counters and bars are easily transformed into sophisticated pieces of furniture. Palatine Professional comes in choice matt, gloss or satin finish which gives flexibility to combine with existing furnishings.
Transform a Café, Waiting Room, Bar or Kitchen!
Anthracite grey is such an easy colour to match or contrast with fabrics and artefacts. Chairs painted in this shade will look fabulous with seat pads or cushions in muted golds, bright yellows, rich reds, teal or multi-prints.
A quick, easy and cost effective way to transform a café, waiting room, office, restaurant or kitchen.
We hope this has inspired you and as always, we'd love to see and hear about what you've done. Order online click on the image below or here
Share your results with us!
We'd love to see what you've done with this colour and finish. Please share with Facebook, Twitter, Instagram or Linked In.